EDIT MAIN
A LETTER FROM THE SUPERINTENDENT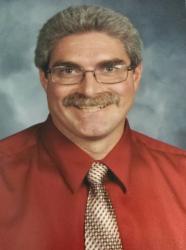 Dear Parents/Guardians:
During this cold and flu season and with media attention on the Coronavirus (COVD-19), we want to remind you and your student(s) to take the following actions to stay healthy and keep others healthy:
Wash your hands frequently with soap and water for at least 20 seconds, use an alcohol-based hand sanitizer if soap is unavailable
Avoid touching your eyes, nose, and mouth with unwashed hands
Avoid close contact with people who are sick
Stay home when you are sick
Cover your cough or sneeze with a tissue, then throw the tissue in the trash
Clean and disinfect frequently touched objects and surfaces
Seek medical care if you feel sick with fever, cough, or difficulty breathing or were in close contact with someone with COVID-19 in the 14 days before you began to feel sick. Call your doctor, urgent care or hospital BEFORE going; they will give you instructions and ask about your travel history and symptoms.
While the CDC has determined COVID-19 is a serious public health concern because of its community spread in other countries, the immediate health risk to the general American public is considered low at this time. For more information, please visit the McHenry County Health Department's website or the CDC's website.
Sincerely,
David N. Engelbrecht, Ed.S.
Superintendent