EDIT MAIN
A LETTER FROM THE SUPERINTENDENT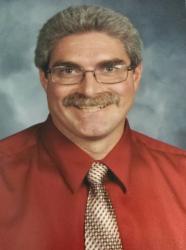 Dear Parent/Guardian:
You are invited to a Back to School Fall Conference Night on Wednesday, August 28th, 2019! The evening will begin with a Personalized Learning information session at 6:00 pm in the Gym. This session is for students who are enrolled in a class that will utilize Personalized Learning during one or both semesters of this year (you received a letter regarding this last week). Promptly at 7:00 pm there will be a brief presentation and instructions in the Gym for the Back to School Conference Night. Following the presentation you will be going through a shortened version of your child's schedule to ensure you have an opportunity to meet all of your student's teachers. We encourage your student to attend and accompany you during the evening. Class periods will be seven minutes in length, followed by five minute passing periods. A schedule of the evening's activities and a building map will be provided to you upon arrival.
You can obtain a copy of your student's schedule by logging into your Parent Portal, click on "Reports" and then "Student Schedule with Locker Info." Should you have difficulty accessing your student's schedule, one can be picked up in the commons area between 6:30 pm – 6:55 pm. Counselors will be in the cafeteria during your child's study hall period to talk to parents and will have information related to post-secondary planning, test-taking skills, and organization and time management strategies.
Our MCHS staff looks forward to seeing each of you on Wednesday, August 28th for our Back to School Fall Conference.
Sincerely,
David N. Engelbrecht, Ed.S., Superintendent
Dr. Angela Fink, Principal