EDIT MAIN
A LETTER FROM THE SUPERINTENDENT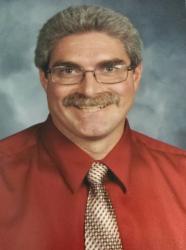 Dear MCHS Parents/Guardians:
Winter months are very busy around school with basketball, bowling, cheer, chess, scholastic bowl, and wrestling in full swing. Our counselors will be meeting with your student in the very near future to talk about their class schedules for next year. Click here to read our January Newsletter.
Students will be participating in the 5Essentials Survey second semester. Students' identities will be completely confidential and teachers and administration will never see individual responses to survey questions and will only receive aggregated information. Please be aware that under the Protection of Pupil Rights Act 20 U.S.C.Section 1232(c) (1A), you have the right to review a copy of the questions asked of your son or daughter. Survey questions can be found on the Illinois Essentials website at https://Illinois.5-essentials.org. If you do not want your son or daughter to participate in the survey please email Mrs. Dawn Seemann, by Monday, January 13th at seemannd@mchs154.org.
If you have not already done so, please click here to access the Illinois 5Essentials Parent Survey. The survey can be taken in either English or Spanish and should take less than 10 minutes. It is important that we have as many parents as possible take this survey. The timeframe to take the survey will end soon, so we ask you to do so as soon as possible.
Thank you in advance for your cooperation in this very important endeavor.
Emergency School Closings
Winter is here and with it comes cold, snow, and possible school cancellations. MCHS will notify parents of school closings in multiple ways:
• An automated phone call will be made to all parent/guardian phone numbers listed in the parent portal. Please go to your parent portal, click More, and then Family Information to verify and update your phone numbers as needed.
• Radio stations will be notified and will make public service announcements.
• The school's voicemail message (815-568-6511) will indicate a school cancellation.
• Notifications will be posted on the MCHS homepage at www.mchs154.org and the MCHS Facebook page. Parents: Please DO NOT rely on "pictures" of the websites through texts or other forms of media; verify the actual website yourself.
Juniors
SAT prep class registration forms will be available in the Guidance Office when juniors return from the holiday break and are due by January 31st. Seating is limited. The course is $100 for seven sessions (including a Saturday practice test day) and is taught by MCHS instructors who are trained in SAT test prep strategies. This is a great way to prepare for the state-mandated SAT, which will be administered on April 14th during the school day. A new Student Search Service will be provided by College Board this year for all students. We will mail information regarding this in early January, as parent consent is required for participation.
Sincerely,

David N. Engelbrecht, Ed.S.
Superintendent