EDIT MAIN
A LETTER FROM THE SUPERINTENDENT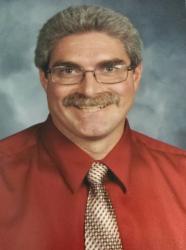 Dear Parents/Guardians:
May is always a busy month for students and staff at MCHS, and this year brings additional challenges. We are preparing for the end of the school year with the following plans:
eLearning will continue through the end of the day on May 15th . Wednesday, May 13th will be used as an Instructional eLearning day. Students, it is imperative that you complete your assignments to pass your courses. If these courses are not completed, you risk receiving an Incomplete and receiving no credit for the course, which may result in having to repeat some if not all of your second semester coursework. Please email your teachers if you need extra assistance with your work.
Final Exams – Because of this unprecedented situation, there will be no formal second semester final exams for students. Instead, any assessments given during the period of eLearning will be "student checks for understanding" and used to determine student readiness and proficiency levels. Exams given toward the end of the semester will serve as an assessment of student's knowledge and skills at the end of the eLearning period and semester two, and provide valuable data for teachers at the start of the school year in the fall. The only exception to this may be for dual-credited classes with MCC. The regularly scheduled exam periods on Wednesday, May 20th and Thursday, May 21st will be utilized for staff to work with students who have not completed assignments and activities during the eLearning period with enough mastery to receive a passing grade. If students do not receive a passing grade, teachers will be developing an "Individualized eLearning plan for students with Incompletes" and submitting those to students/parents or guardians no later than Friday, May 22nd.
Locker clean out will be combined with return of school materials beginning May 27th. Students must return items such as textbooks and other class books, specific instructional program tools and resources, loaner chromebooks and power cords, loaner calculators, athletic equipment, library books, and any other items identified by your teachers as needing to be returned. If items are not returned, we will add the fees to your school account. The method of this return of school items and pickup of personal belongings from hall and PE lockers is being planned and additional information will be provided in the near future.
Graduation has been rescheduled for Sunday, July 26 th . Seniors should save the date and plan for a mandatory graduation rehearsal on Friday, July 24th. In the event an in-person ceremony is not allowable, a virtual graduation ceremony will be planned as an alternative. Details regarding graduation will be provided as we finalize plans and near the end of the school year. All school and lunch fees must be paid by June 16th in order to participate in the graduation ceremony.
Plans are well underway for the start of the 2020-2021 school year. Class schedules for the upcoming school year will be mailed to students early next week. If online registration has not been completed for your student, they will not receive a schedule. If they will be attending MCHS next year, please log in to your parent portal and complete their online registration now. If you do not know your user name or password, please contact Susan McGuire at 815- 568-6511 x1501 or mcguires@mchs154.org. Important information will be emailed to you in June regarding next steps for the upcoming school year.
Sincerely,
David N. Engelbrecht, Ed.S.
Superintendent